10 Reasons Not To Miss The Edwardian World's Faire
Did you know that the Edwardian Ball has an entire second night?
It's called The Edwardian World's Faire
It's a Provocative Panoply of Attractions, Exhibits, Performers and Events
—MANY OF WHICH CAN ONLY BE SEEN AT THE FAIRE—
Curious?
Here then, are the Top 10 Reasons NOT to miss
Friday Night's Edwardian World's Faire!
– 1 –
Ride "The "Bumblebee" – a bicycle-powered carnival ride by Cyclecide
– 2 –
Discover a full display of steam-powered machinery, gadgetry, and art by Kinetic Steam Works
– 3 –
Explore the MYSTIC MIDWAY in its alchemical, interactive, puzzle-filled glory, in the Grand Ballroom
– 4 –
Get your future told by Malvoye The Mentalist.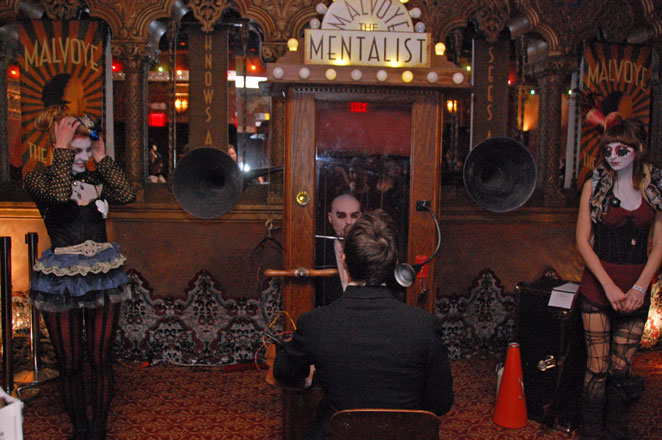 – 5 –
The Amazing and Sexy Vau de Vire Society
– 6 –
A late night electro-swing set by beloved Edwardian Ball DJ Delachaux
– 7 –
Squid Inc, The Bay Area's most fearsome string players
– 8 –
The most excellent collection of ballroom dance teachers in the west, Vima Vice Squad
– 9 –
SF's one-and-only Emcee Kingfish, hosting the Main Stage
And finally…
– 10 –
Going both nights gives you twice the time to take in
—or at least attempt to take in—
all the myriad sights, sounds, and wonders of the Ball.
Don't delay — Get your tickets to the World's Faire now!
~
Photos by Adam Tow, Audrey Penven, Neil Girling & Niall David